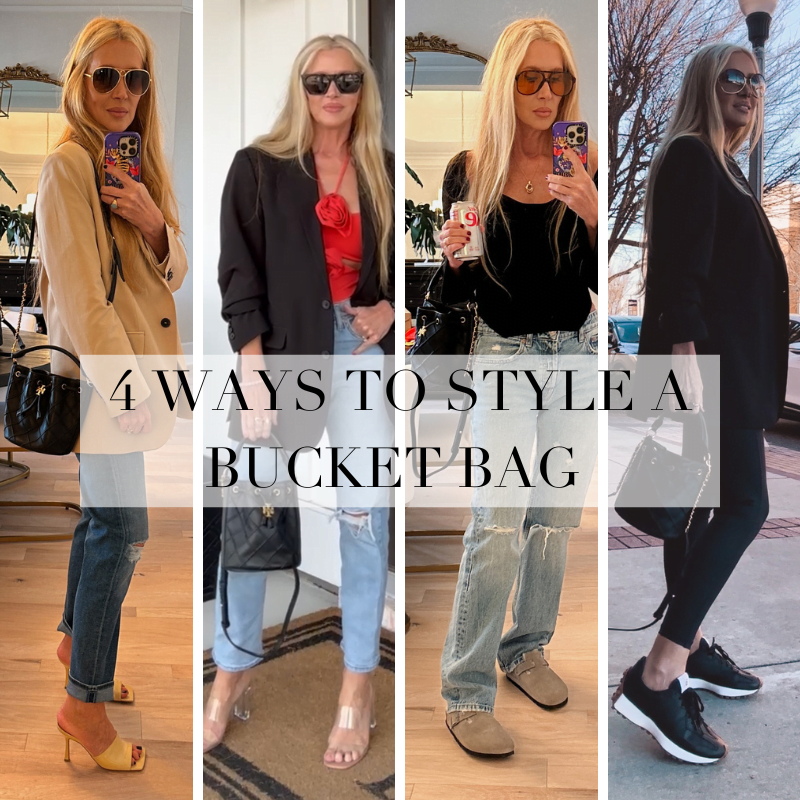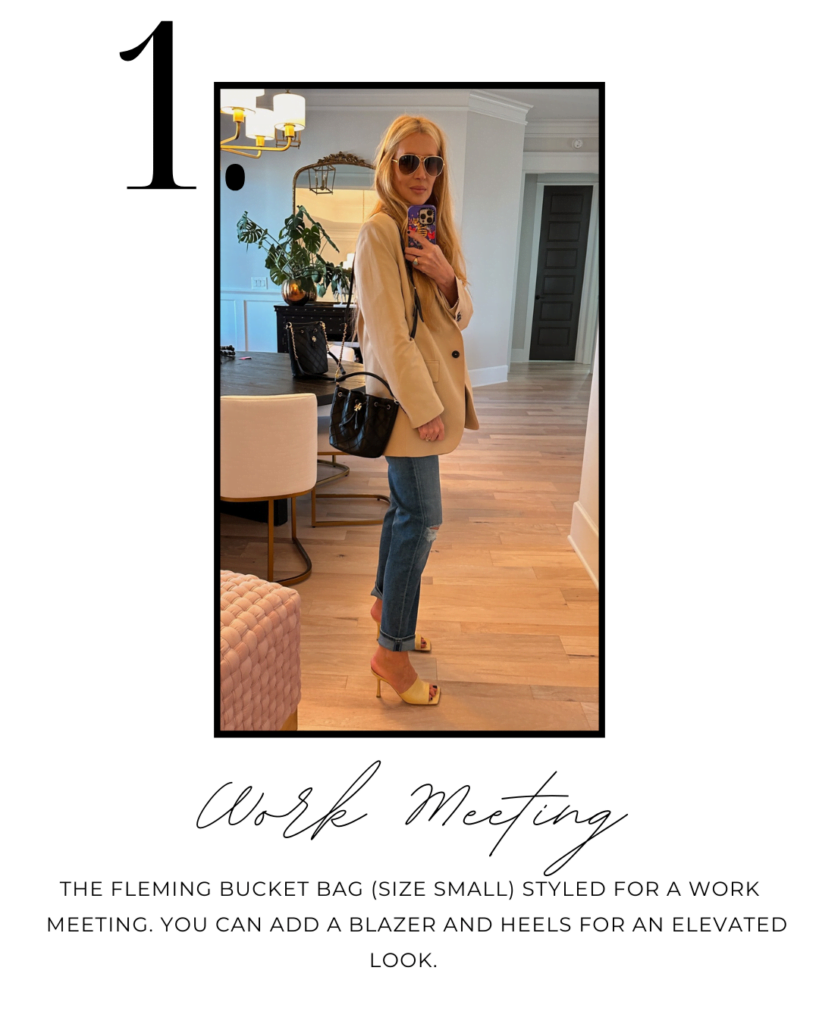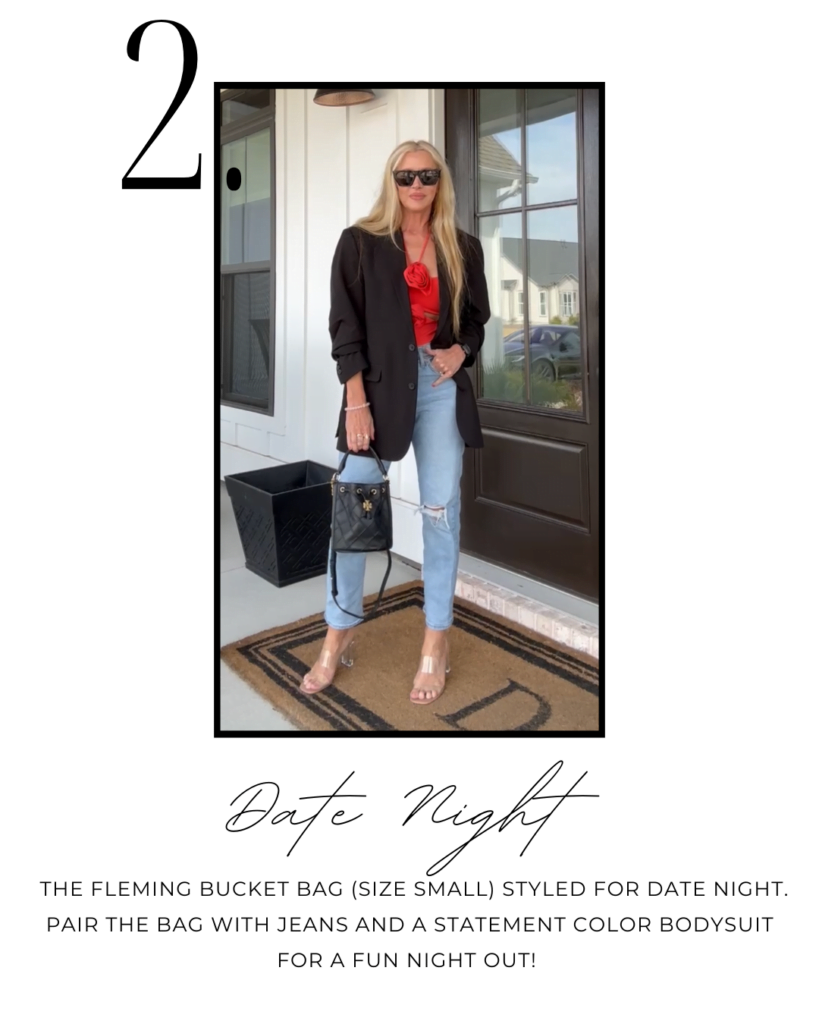 DATE NIGHT || Whether its a girls night out or a date night with your husband the Fleming Bucket Bag is the perfect accessory to your outfit. I love pairing a fun bodysuit like the one here with a blazer and heels for a sexy but covered look. FInd your favorite pair of jeans and you're sure to look and feel your best for a fun night out!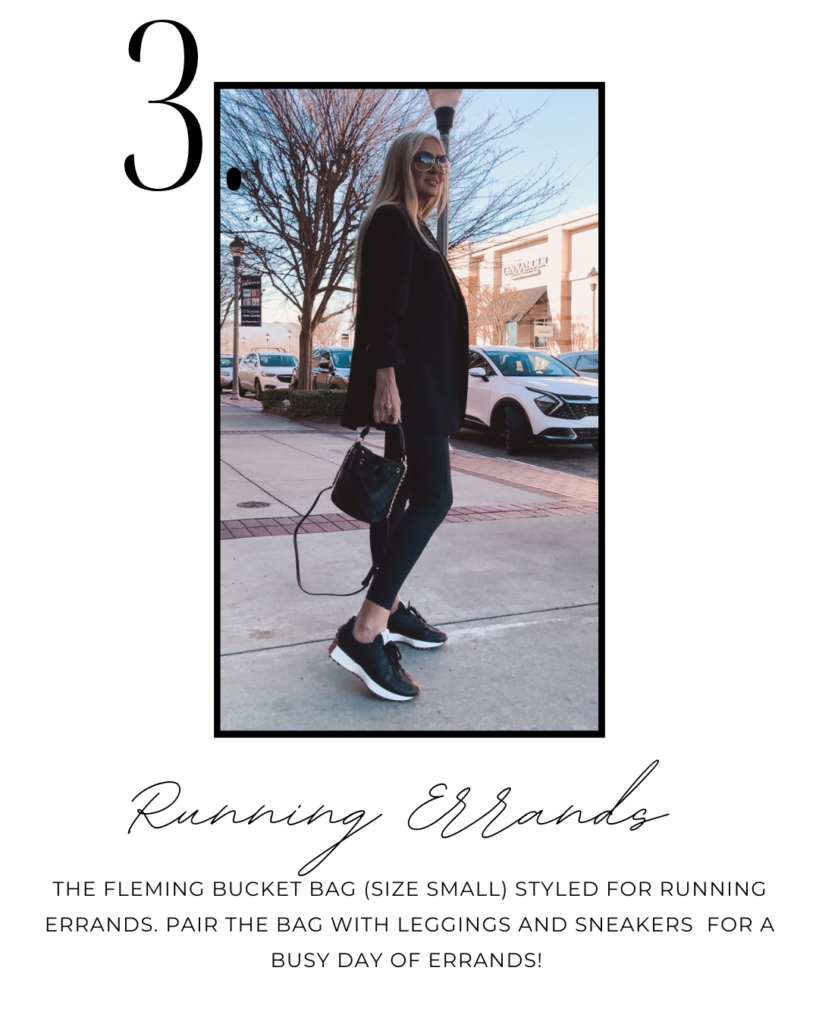 RUNNING ERRANDS || One of my favorite features of the Fleming Bucket Bag is the versatility. Whether Im headed to a work meeting or running to Sephora I know I can feel good using this bag! The bucket bag is easy to get into for cash or your wallet and is not too heavy so it is easy to carry around for long days of shopping. Wear it crossbody or use the top handle for two different looks.
CASUAL LUNCH || I loved styling the bucket bag with leggings and Uggs for a casual look. The hardware is very nice and adds the perfect luxury element to the design. I also love that it has a strap to wear crossbody so its easy to be hands free when I'm shopping with friends or visiting the local plant stores.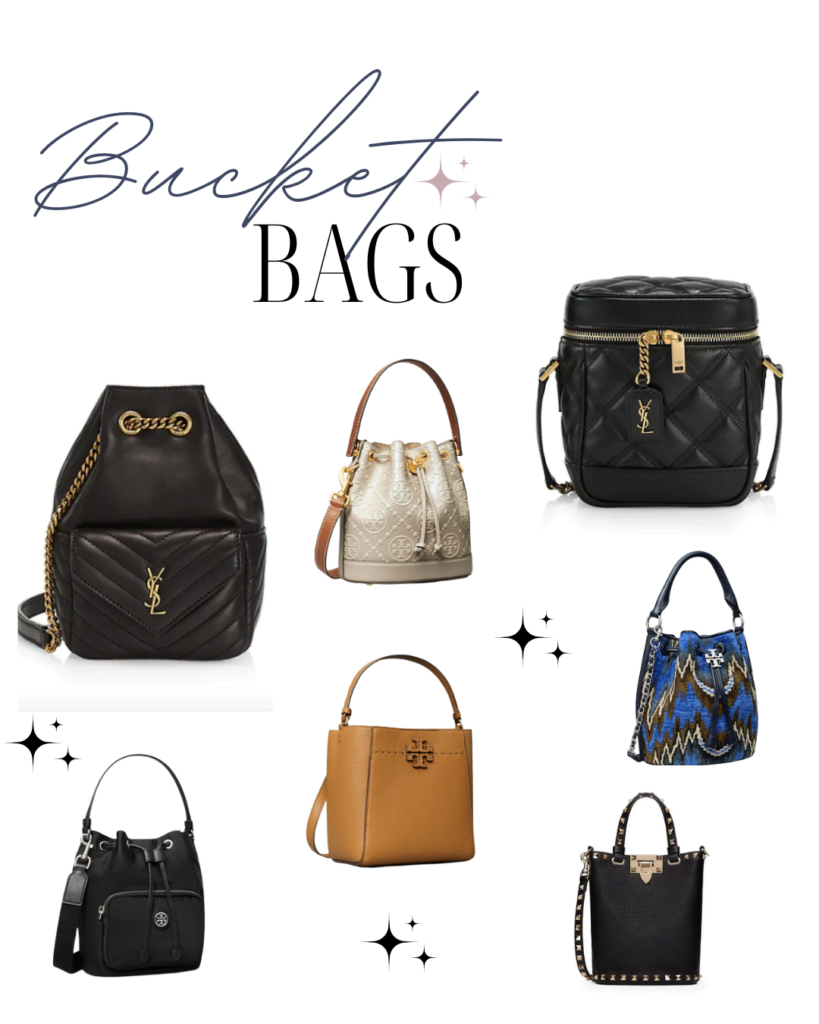 SHOP BUCKET BAGS
I hope this inspires you to style your new bucket bag a few different ways! If you haven't already purchased a bucket bag I will link different options at different price points! Let me know in the comments if you enjoyed this post and how you would style a bucket bag! If you missed my Top 6 Foundations post you can read it here. Thanks for reading and be sure to sign up for my newsletter! xoxo ~Lisa
Follow us