Today's post is my top 6 favorite foundations for flawless skin over 45. If there is one thing I love it's a good creamy full coverage flawless foundation!I have tried almost every foundation on the market and these are my top six foundations for flawless skin especially if you're over 45! Foundation can make or break your makeup look, especially if its the wrong shade! These are listed in no particular order. If you have a favorite please let me know in the comments!
MY TOP 6 FOUNDATIONS FOR FLAWLESS SKIN OVER 45
Valentino Very Valentino Foundation || [Shade: MA 2] This foundation is one of my newer foundations but it has quickly risen to the top of the list as my favorite. Its creamy and buildable and what I love most is the tone of the shades. They are very flattering! I love that its a thin formula and semi matte. If you like a "yummy" look to your skin, this foundation provides that for you!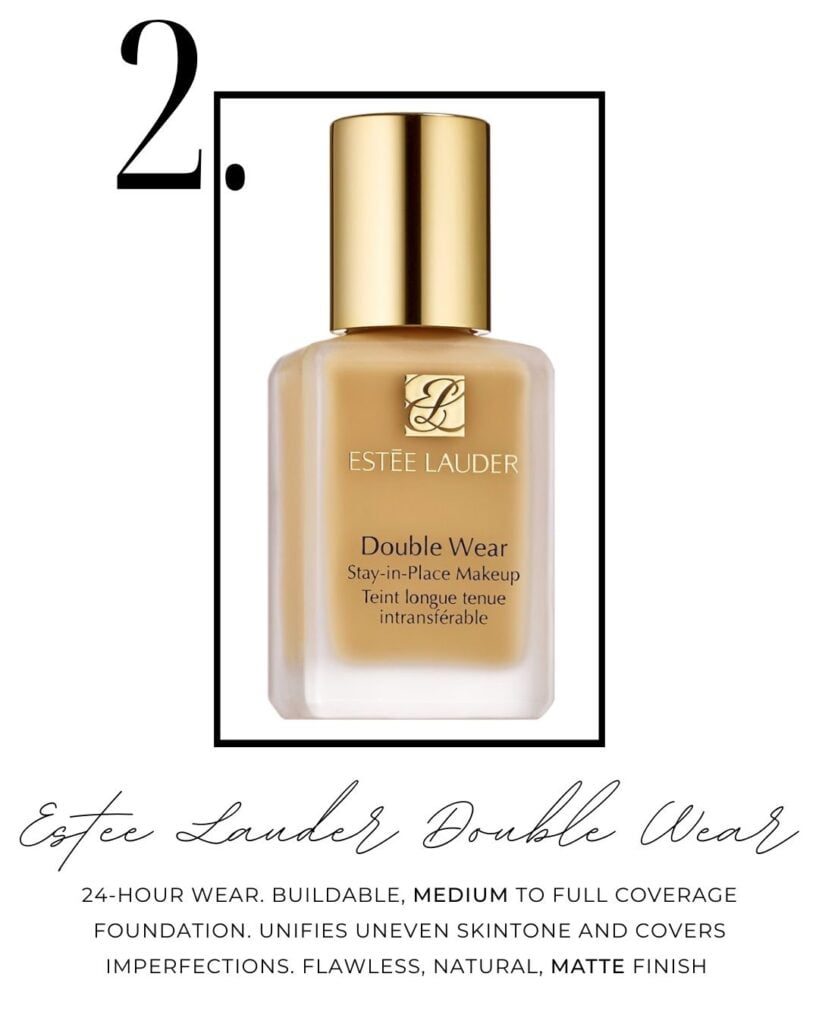 Estée Lauder Double Wear Foundation || [Shade: Rattan] Double Wear is my most worn and longest loved foundation. I have just about every light to medium shade that they make. If you have oily skin this is the foundation for you! If you apply it with a sponge you will get medium coverage and if you use a brush you can get full coverage. I love this foundation in the summer when I need my makeup to last all day! You can watch me use Double Wear in this video!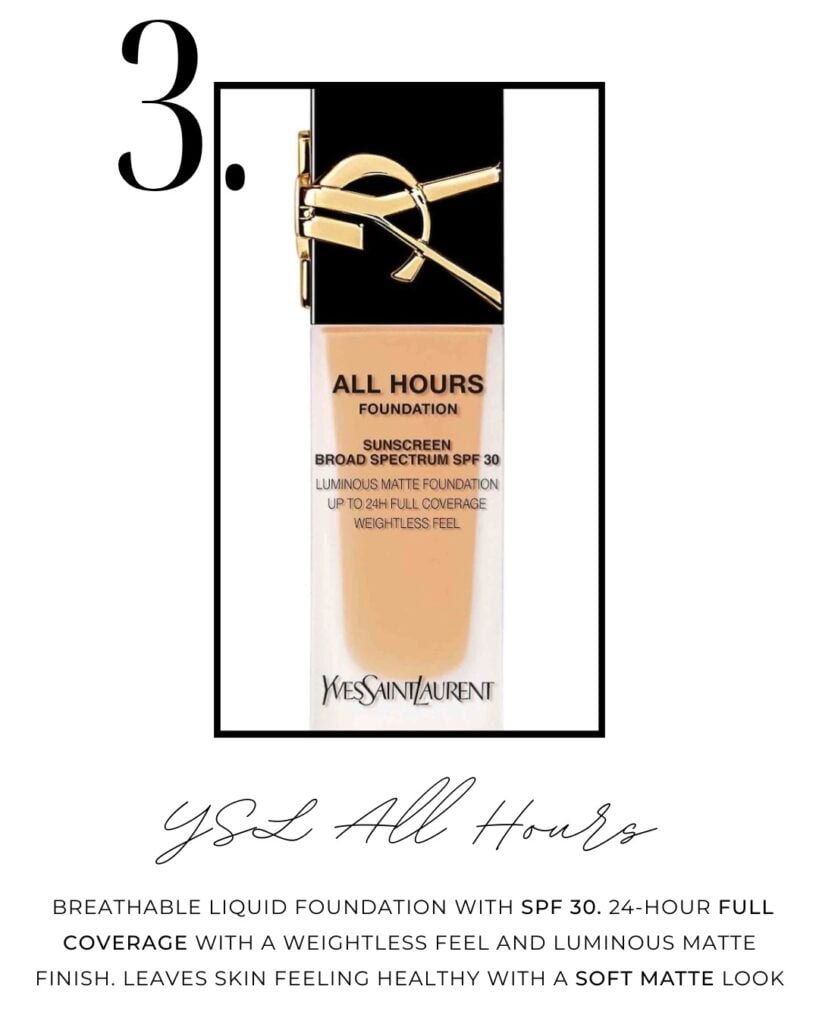 YSL ALL HOURS FOUNDATION || [Shade: MN 7] This is another foundation that provides a gorgeous matte flawless full coverage . I love this for summer because of the high SPF and wearability. I haven't tested the 24 hour wear but it does last through high humidity at the beach! I go more in depth about why I love it in this video!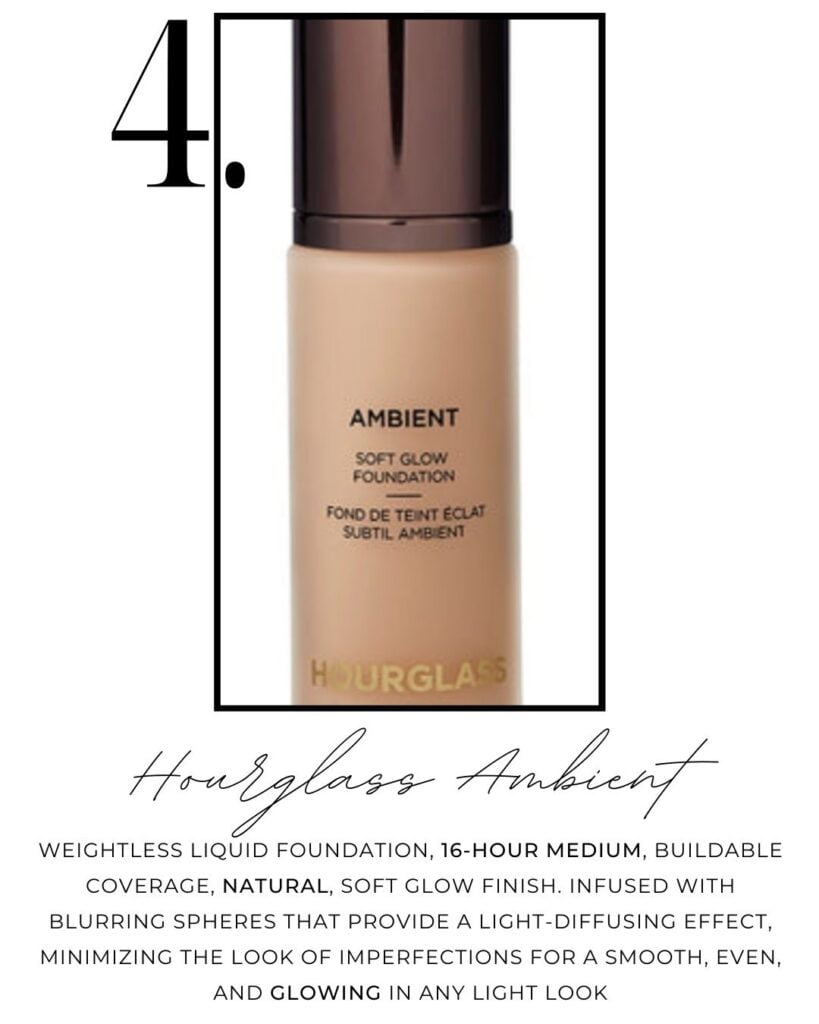 HOURGLASS AMBIENT SOFT GLOW FOUNDATION || [Shade: 8] This new Hourglass foundation is incredible! I love the way it photographs and makes your skin look like you have on a real life filter! It does have a soft glow and is buildable so you can achieve medium to full coverage. The spheres in the formula provide a blurring effect so its a great foundation for anyone over 45 with fine lines! You can see me using it in my Best of Beauty 2022 video here.
DOLCE & GABBANA VELVETSKIN FOUNDATION || [Shade: 330 Almond] I remember buying Dolce & Gabbana years ago in the states and then I think they pulled it from the shelves and you could only purchase it in the UK. I found it recently at Harrods and I am so glad I did! Its a medium coverage foundation that provides a flawless matte finish. LIke the Hourglass it also has blurring spheres for a filter effect on the skin. I have enjoyed this foundation and I'm glad I rediscovered the brand!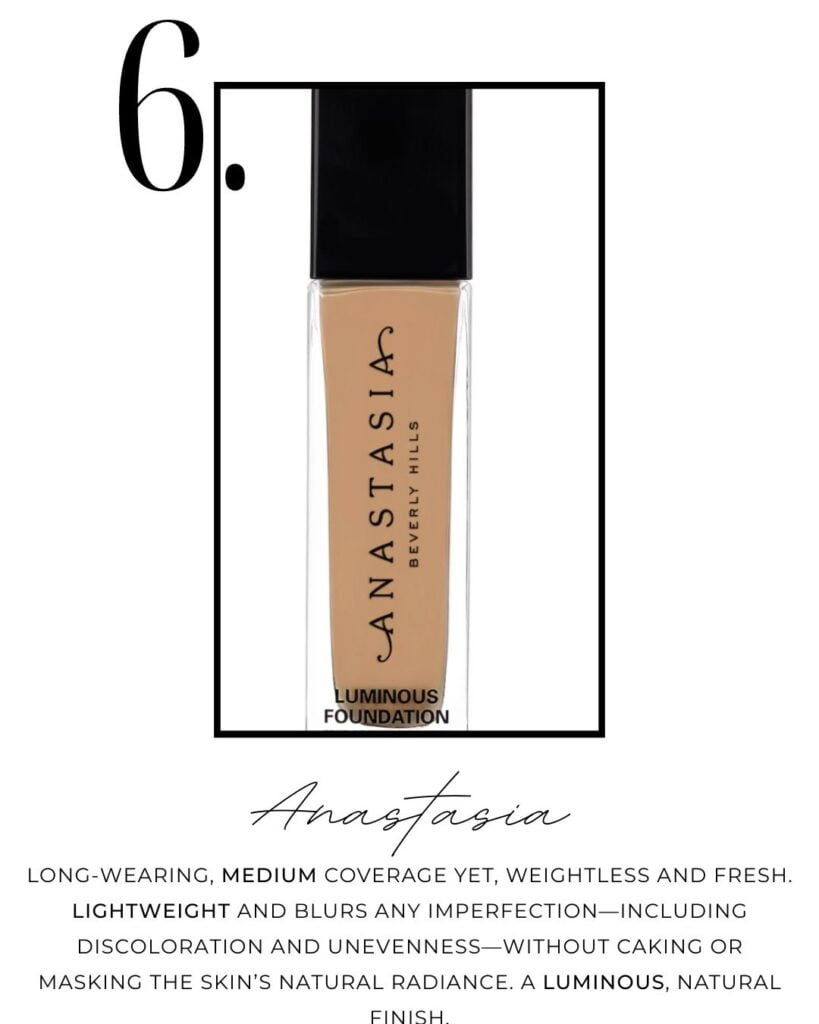 ANASTASIA LUMINOUS FOUNDATION || [Shade: 315N] The Anastasia Luminous Foundation is one of my go to foundations when I want a long wearing medium weightless coverage. Like the other foundations listed it has a blurring effect which is something you should look for if you are over 45. The blurring spheres provide a filter effect and fill any fine lines to provide a more flawless appearance to the skin. I love this foundation on days I need to add luminosity to my skin if it is looking dull!
I hope you found a recommendation for a flawless foundation to try this week and will come back and let me know how you liked it! I have many other foundations, other than my top 6, I can review if you are interested! Thanks for reading about my favorites for a flawless finish and be sure to comment your favorite foundation so I can try it! If you missed the post about your favorites of 2022 you can read it here! xoxo ~Lisa
Follow us